Face to face
It can often be a huge relief to chat to someone who's outside of your situation, and doing it face to face is a great way to get more personal support.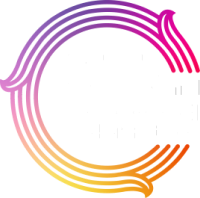 Face to face support
There are lots of different services that offer free face to face support, including specific services for Māori, Pacific and Asian communities. This list shows you where these face to face support services are available.
You can call our Gambling Helpline team for free, 24 hours a day, on 0800 654 655.
What to expect from a counsellor
Video: Sarah explains her role as counsellor and how she helps people to find their own strengths.
While counselling can seem a bit daunting, it can be a great way of getting support for you and your family and friends. You may want to attend counselling separately or together. Free confidential counselling is available to people with a gambling problem and those who are concerned about them. It can be really useful to have an independent person to chat to about your problems and concerns.
What happens
Your first session, which is usually between 1-1 ½ hours, is an opportunity to discuss how you and your counsellor can best work together.
You can expect your counsellor to ask you for a bit of background information and you may also be asked to fill out some confidential questionnaires. These give the counsellor a good idea about how things are going for you and what you'd like to achieve through your sessions.
Subsequent sessions are likely to last for around 50 minutes.