How pokies work
Many websites claim that they can tell you how to beat pokies. However, they're usually created by companies or people that profit from them. The truth is that a lot of time and effort goes into making sure you can't beat or cheat a pokie machine.
Learn about how pokies really work here.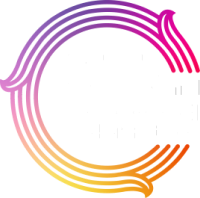 When you press the spin button, a number is chosen from each virtual reel. These numbers make up a set called the pokie line or payline. To receive any winnings from a spin, the line needs to match one of the pre-set winning combinations stored in the computer.
If you do have a winning pokie line you will receive a number of credits depending on the prize level, and you can either cash these out or keep playing.
Keep reading to learn more about how pokies work and how they keep players hooked.
Pokie machine design
Pokie machines are specially designed to hold your attention and keep you playing for longer. Everything from the chair you sit on to the buttons you press has an impact.
Check out the effects of game design on your playing habits below.
Are pokie losses disguised as wins?
Machines give the impression that you've almost won, so you keep playing.

Can you feel the rhythm?
The pace of play gives the player a sense of control that they don't actually have.

Getting pulled into the pokie machine world?
The cabinet and video screen graphics are there to grab your attention.

Are pokie buttons boosting your confidence?
Buttons are designed to make you feel confident in your memory and skill.

Confused by multi-line betting?
You're not the only one!

Are free spins really free?
They give you the feeling that you're doing better than you really are.

Comfy chair?
It keeps you there.

Does it sound too good to be true?
Machines use sounds to hold your attention, lift your spirits and provide an escape from negative thoughts.

Your brain on pokies
Pokies utilise many different psychological techniques to keep players hooked. Learn more about what's going on inside your head when using a pokie machine below.
Why are pokies so addictive?
They use psychological theories to reinforce behaviour and train your brain to expect rewards.

Do pokies produce dopamine?
Dopamine is a chemical in your brain that increases when you know there is a reward coming.

Do you get lost in the zone?
Ever felt like you're in the zone, where nothing else matters except for what you're doing at that very moment?

Are you picking up on false patterns?
Your brain is wired to spot patterns, even when they're not really there.

Is speed your friend?
Pokies are known to be one of the most addictive forms of gambling.

Your odds of winning
Learn about the odds of winning at a pokie machine below, and find out why there is nothing you can do to improve your odds, despite what the game design leads you to believe.
What strategy?
It doesn't matter how experienced a player thinks they are, you can't have a strategy when the result is completely random.

Are pokies a game of skill or chance?
Machines are programmed to give you a feeling that there's some kind of skill involved.

Insert $1: what can you expect to get back?
Pokie machines are designed to keep more money than they pay out.

Is playing for longer costing you?
The longer you play, the more you lose.

Sources
Productivity Commission (1999), Australia's Gambling Industries, report No. 10.
NZCT 2016. New Zealand's Pub Gaming Industry. Retrieved from http://www.nzct.org.nz/assets/Reports/Pub-Gaming-2016.pdf
http://www.onlinepokies.com/facts.htm
Breiter H.C., Aharon I., Kahneman D., Dale A., Shizgal P., (2001) Functional imaging of neural responses to expectancy and experience of monetary gains and losses. Retrieved from http://www.sciencedirect.com/science/article/pii/SO896627301003038
Huettel,S (2013). Behavioural Economics: When Psychology and Economics Collide. The Great Courses, Duke University. Lecture 3.
Harrigan, K. (2015). Ontario Canada. Ka-Ching! Pokie Nation film.
Schull, N.D., (2012). Addiction by Design: Machine Gambling in Las Vegas, pg. 34 and chapter 7, 54, 104, 125, 268. Princeton University Press; Reprint edition (May 11, 2014)
Jacksons, B (2015). Director of Game Development, Bally Technologies. Ka-Ching! Pokie Nation film.
VideoScience (2013). How Slot Machines Use Psychology and Design to Keep You Coming Back. Retrieved from http://youtube/CYQrL1hKoo
Munro, C. (2015). Ex-Poker Machine composer. Ka Ching! Pokie Nation film.
Livingstone, C. (2015). Monash University. Ka-Ching Pokie Nation film.
Mcrone, J. (2008). Spinning and losing: the reality of pokies. The Press. Retrieved from http://www.stuff.co.nz/life-style/625371/Spinning-and-losing-the-reality-of-pokies
https://www.gamblingwatch.org.nz/pokies-know-the-facts-before-you-spin/
https://www.gambleaware.nsw.gov.au/learn-about-gambling/how-gambling-works/poker-machines